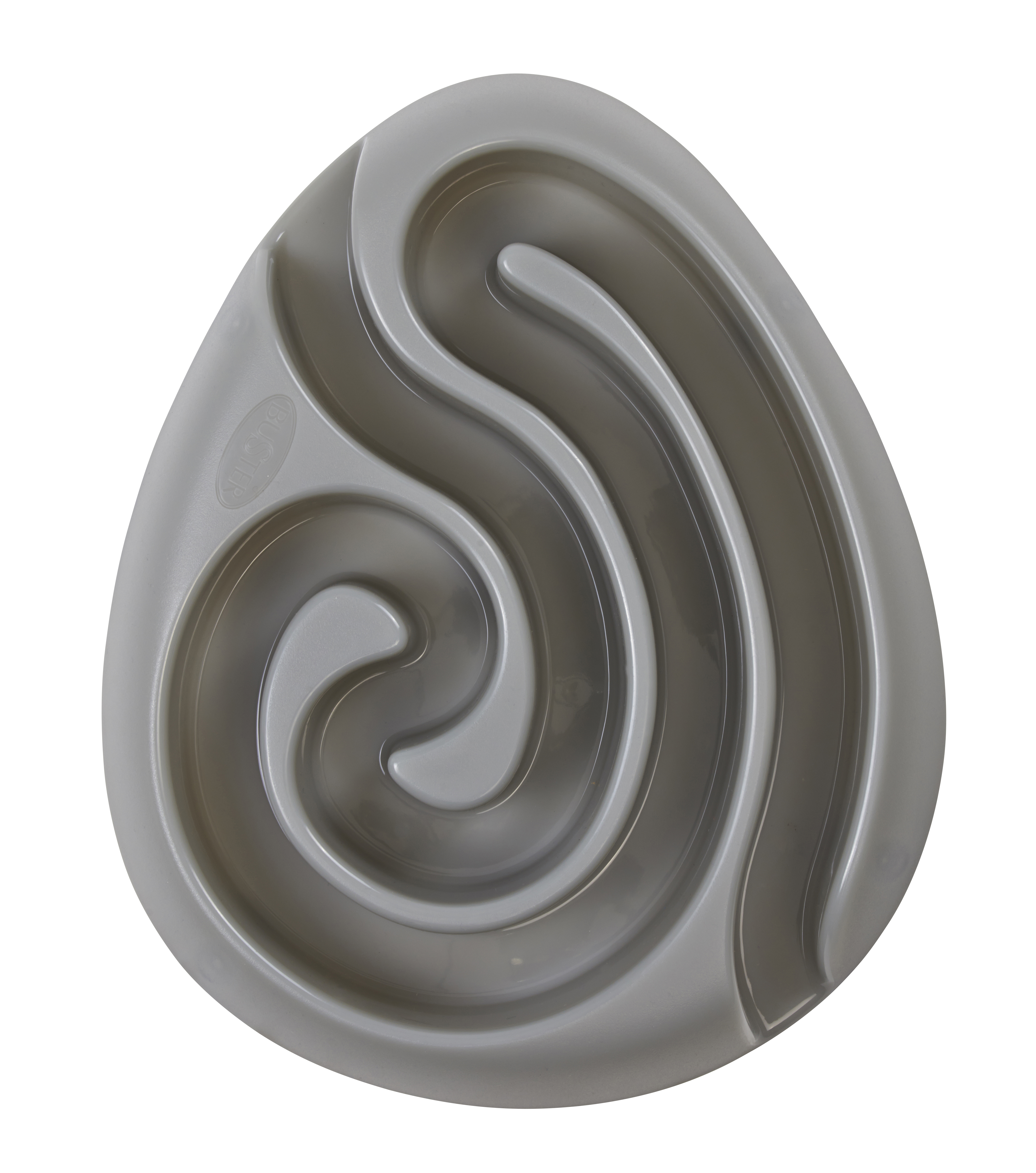 BUSTER DogMaze, Grey
274169
BUSTER DogMaze er designet som en labyrint. Placer hundes foder i de dybe og kurvede gange så det kan ses og lugtes men først spises, når din hund har skubbet det til en af udgangene. Hunden vil være længere tid om sit måltid og dens sanser stimuleres og udfordres, mens den spiser. Resultatet er en sundere og mere veloplagt hund.
Fås i to størrelser: DogMaze til hunde over 10 kg og DOgMaze Mini til hunde under 10 kg.

Læs mere om brugen af DogMaze i brochuren her på siden.
BUSTER DogMaze er velegnet til både det store måltid og den lille godbid. Ved at variere godbiddens størrelse bestemmer du selv sværhedsgraden. Jo større des lettere og jo færre des sværere. De fleste hunderacer kan gave glæde af labyrinten, der findes i to størrelser.

BUSTER DogMaze kan anvendes såvel inde som ude. Den er støbt i ét stykke plast og er derfor robust nok til at klare lidt af hvert inklusiv en t ur i opvaskermaskinen, når den skal rengøres. Plasten er fødevaregodkendt og indeholder ikke phthalater.

Funktionalitet på højeste niveau og et smukt, dansk design gør BUSTER DogMaze til et helt unikt produkt.


| | |
| --- | --- |
| Product AX Weight | 0.91 |
| Barcode | 5703188285843 |
| Is product discontinued | No |
| Standard Order Quantity | 12.00 |
| Multiplum | 1.00 |